Let's explore the best things to do in Sydney.
There are so many fun things to do in Sydney, we decided to narrow them down to 7.

Although this is our recommended list, you can add your own if you have a place in mind outside of this list.
The city is fascinating, the food is delicious and it's also a fantastic shopping destination. From shopping to sight-seeing, Sydney has something to offer for everyone.
 Let's get started!
Catch a show at the Opera House. 
For art lovers, a visit to Sydney will never be complete without a visit to The Opera House.

Lots of shows and events going on in the Opera House, and there are many things to do. For instance, if you're not a huge fan of performing arts, you can take a guided tour or a three-tier gourmet tasting at Opera Kitchen. Discover what goes on behind the scenes by taking a sneak peak of your favourite artists or you can enjoy a meal inside the premises.
A nice picnic at Royal Botanic Gardens. 
This is one of the best places to visit in Sydney if you love to walk and explore. You'll love it if you have an interest in Australian flora. There are several places to enjoy a meal, snack or drink in the gardens too. Get energised at the lovely Calyx Café or the kiosk if you're looking for a meal for your family. 

A marine visit at SEA LIFE Sydney Aquarium. 
This is a must-visit if you're in Sydney! Be prepared to be dazzled as you walk through tunnels with grey nurse sharks and massive rays gliding over your heads. Finding Nemo has never been so easy, you can get up close and personal with some of your favourite underwater wildlife, from dugongs to coral reefs. 


Say hello to your Australian friends at Taronga Zoo. 
Located in the suburbs of Mosman, Taronga Zoo is a perfect place to be if you're fascinated with wildlife. Reconnect your rip-roaring instincts with the wildlife at Taronga Zoo, from reptiles to Australian birdlife. A photographer's dream, you can not only capture wildlife photos, but take a glimpse of the striking view of Harbour Bridge.
A revisit of the old and new at The Australian Museum. 
If you're a museum buff, this place is definitely your jam. Not only are there traditional museum exhibits, there are modern exhibits with technologies to enhance a family visit. 
There's also a special area for kids under 5, with a fantastic café surrounded by sweeping city views.
After wrapping up the fun things you need to do in Sydney during the weekend… here are some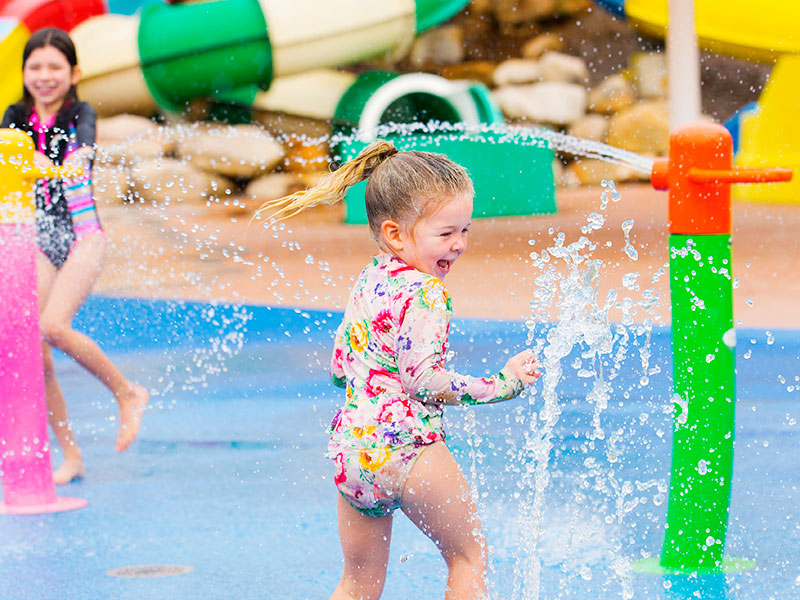 Culture and unique proposals to do in Sydney
While there's plenty to do in Sydney, let us show you a few cultural and unique things you can do in Sydney. Get ready to experience many aspects of art, fun, indigenous culture and history, here are a few things to get you started: 
The Rocks Aboriginal Dreaming Tour at The Rocks Sydney 
Tailored for Australian school groups, international students, locals and overseas visitors to Sydney, this is the right place to immerse yourself in some indigenous culture. Discover the authentic history of the Aboriginal people's saltwater heritage, and their spiritual connection. Arrange your booking fast, the tours are usually booked to the max 2 days before the weekends. 
Luna Park 
Relive your childhood at Luna Park – from nostalgic rides such as roller coasters and ferris wheel. There are also other fun games to play, such as the Test Tube Toss and Knockems. Test your skills with Basketball or Knockems, or the strength over mind game of 'Hi Striker'. Many swings but a few will hear that 'ding' – if you're lucky enough, you can bring home a victory gift to your friends or family. 
Darling Harbour 
A short walk away from Sydney city, you can discover the intriguing history and exciting nightlife at Darling Harbour. For families, you can visit the wax museum Madame Tussauds, where you can take selfies with Barack Obama and superstars like Chris Hemsworth. There's plenty to keep kids entertained for hours – you can also bring them to the Darling Quarter Playground. 
Justice & Police Museum 
Step back in time and pay a visit to the Water Park Station and courts which was once Sydney's busiest legal hubs. Put on your Sherlock glasses as you uncover the stories of crooks, cops, and the innocent. There's a story to tell, as a vast archive of photography and history reveal more than a century of underworld Sydney. 

Susannah Place Museum 
A popular museum with kids, you can also learn about the daily lives of Australians living in Australia's oldest suburbs. While the Susannah Place Museum is open for guided tours (starting at 2pm, 3pm and 4pm). Tours last for an hour, and the best thing is: children under 5 years of age enter for free. 
Sydney Olympic Park 
Re-live Olympic memories at the home of the "Best Game Ever" (Sydney Olympic Park). There's something for everyone at Sydney Olympic Park, it provides an irresistible choice of sporting, touring, cultural, historical and nature-based activities. Getting back to nature has never been this easy.  
 For the nature lovers, you can explore with a walk along the Badu Mangroves Boardwalk and discover the wildlife that calls the swampy mangroves home. Kids will be thrilled to be in Blaxland Riverside Playground, it's a paradise of activities and challenges. 
For the ones with a plan, we have good news for you:
Some Plans Out-of-the-guide to Enjoy Another Kind of City 
If you're feeling adventurous and want to enjoy the ethereal beauty of the other side of Sydney, you can get to the Sydney suburbs. While Sydney is surrounded by national parks, such as Ku-Ring-Gai Chase National Park and Blue Mountains, there are a lot of activities to do there. They also involve bus and boat trips, which show you some fascinating indigenous sites.
Otherwise, you can head to the Sydney Observatory, near Rocks Market, to gaze at two spectacular sights: outer space and Sydney Harbour. Do keep an eye on the Observatory website for more family friendly events such as pizza and stargazing nights! 
Although the exhibits and telescopes are catered to children aged 6 to 11, under 5s can enjoy the sparkly 3D Space Theatre. There's a lot to explore with historic buildings and grounds where you can feast your eyes. 
Good news for the art lovers – Australia's most prestigious arts award, the Archibald Prize, is back. This is year is special, as there are artists such as Peter Wegner and Kathrin Longhurst. This was also Kathrin's second time as an Archibald finalist. It's also a huge event on Australia's cultural scene as it looks back on the best of this year's past winners. And take note that the exhibition goes from 5 June 2021 until 26 September 2021, so see it while you can, before it's gone!  
One of the Most Amusing things to do in Sydney for a Great Weekend 
What else can be better in the hot summer? Start with a rip-roaring splash at Raging Waters, Sydney's biggest water park! For the water lovers, you'll be in for a treat as there are plenty of water rides to go around, for families to teenagers. For the best 360degree fun experience, bring your sunnies and sunscreen to stay sun safe.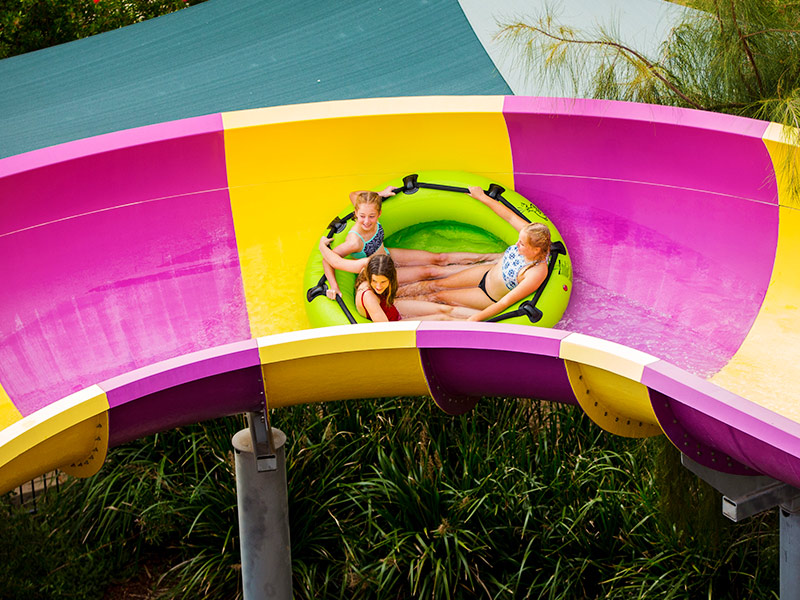 If you forgot your sunscreen, no worries! Raging Waters has got it covered, you can drop by the Beach Hut or High Tide Gift Shop to get your essentials before kick-starting the day. 
For the best experience, it'll be great if you try out the popular attractions such as T5, H2Go Racers or the Double BOWLSeye. If you prefer something more relaxing, The Beach is the place to chill and capture your wonderful memories. It's also known for its refreshing waters, as well as white sandy shores. 
If you have children, you'll find a miniature version of their signature rides in Raging Waters Junior. Kids will have a great time here, they can enjoy their rides through the similar 360 rip-roaring experience just like the other adult rides.  
Raging Waters is a perfect place to celebrate your child's birthday. Birthday Packages provide delicious lunch options for party guests as well as a private and sheltered space to celebrate rain or shine. The birthday child will also receive a special gift! 
To make the best out of your visit to Raging Waters, feel free to relax in style with your own cabana! There's a lot to go around in the cabana, from watching TV to taking a dip in the pools! You can also relax on the sun loungers. 
To sum it off, here's the list of what you can do in Sydney:
Visit Raging Waters

Catch a show at the Opera House. 

Relive your childhood at Luna Park.

A nice picnic at Royal Botanic Gardens. 

A marine visit at SEA LIFE Sydney Aquarium.

Visit to Taronga Zoo 

A revisit of the old and new at The Australian Museum.

Spend the day at Darling Harbour 

The Rocks Aboriginal Dreaming Tour at The Rocks Sydney

Susannah Place Museum 

Reliving "Olympics memories" at Sydney Olympic Park

Visit to Ku-Ring-Gai Chase National Park and Blue Mountains 

Stargazing at Sydney Observatory

A trip to Archibald Prize 

Justice and Police Museum
What other things do you feel that we left out? Drop your comments!